.
Tomorrow the great holiday known as Valentine's Day will make its presence known. When we think of Valentine's Day images of cards and thoughts of romance and passion play with our minds and bodies, along with the heart-shaped chocolates that take hold of us and never let go. What about Valentine's Day before it became the commercial holiday that is today? Why not go back to the beginnings of this scared holy day. That has been in our culture longer than we realize.
When in Rome.
The day of that we know as Valentine's Day started as an roman festival to honor the goddess of marriage Juno. During this time the people of rome were separated. The people started the custom of writing the names of who they were interested in the day before the festival took place. The person's names were written on pieces of paper and inserted into jars. Each person then drew a name from the jar and they were then paired up with their mate throughout the festival. After being paired, the couples would often continue to see each other throughout the year and on occasion even fell in love and got married.
What's in a Name?
Having a difficult time recruiting men as soldiers, Roman emperor Claudius cancelled all engagements and marriages throughout Rome.
It wasn't until St. Valentine, a priest of Rome, secretly married couples. He was eventually caught and arrested. His death took place on February 14th, 270.
The holiday that we know as Valentine's Day is named in his honor.
What a Card!
Valentine's Day greetings became a part of our culture thanks to the middle ages. During this time, lovers sang or spoke their sentiments. Paper and written Valentines became popular at the end of the 15th Century. By the 18th century, gift-giving and exchanging hand-made cards on valentine's day became common in England. These hand-made cards were made of lace, ribbons and featured pictures of cupids and hearts. This trend eventually caught on spreading to the American colonies.
The oldest valentine's day card in the world is on display in the British Museum. The tradition of Valentine's cards did not become widespread in the United States, however, until the 1850s, when Esther A. Howland. A woman who hailed from Worcester, Mass started to mass produce them.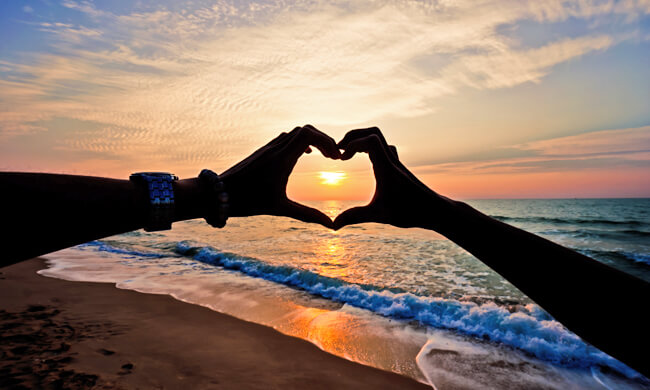 There you have it. You now know how this great holiday came into our lives. I hope that for those of you who celebrate this day realize this important thing: Love is both joy, pain and comes in many forms. You don't need a mate to celebrate this day and even if you have one. Love them and yourself fully and unconditionally everyday of the year.
Happy Valentine's Day!
Love, Leo Brown :)